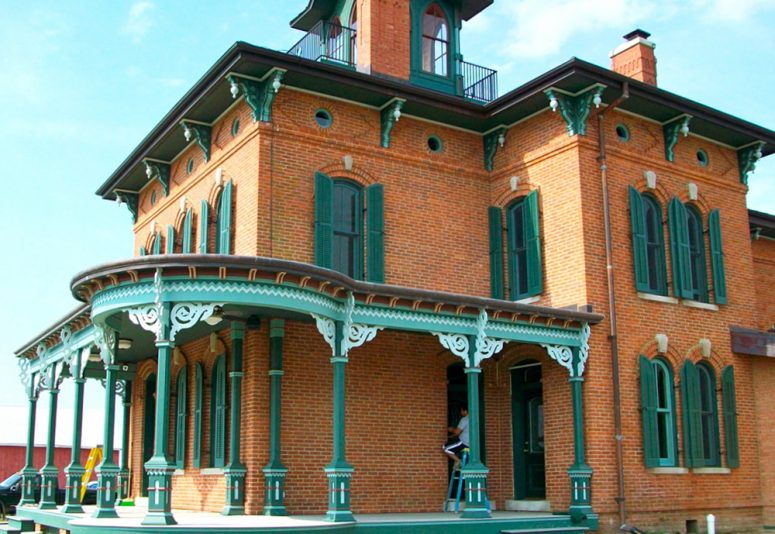 East Central Illinois
New Prairie rebuilt this entire porch with columns and trim work that were recreated from old photographs and original pieces found on site. We also added some hidden modern amenities — the ceiling beadboard covers security and electrical wiring. Each column has 52 separate pieces of gingerbread trim that we fabricated, put together, painted, and installed.
The rest of the home's exterior was completely restored as well. The brickwork was repointed with historically correct lime mortar; chimneys and cupola were rebuilt; corbels, occuli, and shutters were repaired and reinstalled.
Tell us about your project