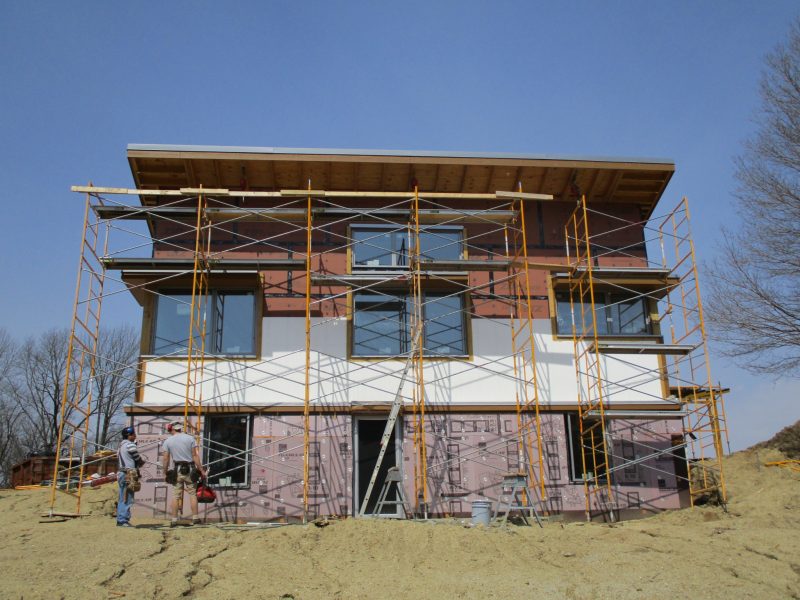 Step 2: Schedule an appointment with our estimators
One of our office staff will schedule an appointment with you and our estimator(s). Site visit appointments typically last about 1 hour, during which time our estimator(s) will take measurements and photos of the work areas and discuss your goals for the project. Before proceeding to Step 3, our estimators may have some back-and-forth discussions with you to iron out layout details, general design considerations, etc…
Step 3: Formal Contract
Our estimators will obtain pricing from our vendors and subcontractors as needed, and will send a detailed proposal for your approval. Our estimators will be happy to meet with you in person or virtually, to go over any of the details in the proposal(s).
AFTER PROPOSAL ACCEPTANCE
Step 4: Materials Choices and Pre-Project Checklist
Once we receive a signed proposal from you, we will send you:
Materials Choice List: This list will guide you when selecting your finishes and fixtures.
List of Our Preferred Vendors: You are welcome to use other vendors, if you prefer.
Pre-Project Checklist: This list will ask you about general house-keeping items such as "Do you have any pets?", "Where can we store materials during the project?", etc…
We understand that attention to detail and good communication are necessary for a beautiful and successful project, no matter the size. If you are looking for general design assistance or don't know where to start when selecting your materials, our team is here to guide you.
Step 5: Ordering Materials and Scheduling a Start Date
After receiving both the completed Materials Choice List and Pre-Project Checklist, we will obtain an estimated time of arrival (ETA) on all materials and hold a tentative start date in our calendar for your project.
Step 6: Job Commencement and Deposit
As we approach the start date for your project, we will contact you ahead of time to confirm and, if necessary, arrange for access to the property. We will discuss with you areas that need to be cleared prior to commencement of work, and placement of any auxiliary equipment (i.e. scaffolding, dumpsters, lifts, etc…)
An initial pre-paid deposit may be required prior to commencement of work. Progress billing will then be submitted in timely intervals after that. Pre-paid deposits and progress billing amounts vary for each project, so we are happy to discuss the particulars with you at any time.
Step 7: Jobs-In-Progress
The day we begin your project, our Project Manager and/or Lead Carpenter(s) will arrange to meet with you to go over the next steps, and can address any questions and concerns you may have.
We respect your living space and will contain our dust, dirt and noise as much as possible. If your home or business was constructed in 1978 or before, we will assume the presence of Lead Paint and will follow the Environmental Protection Agency (EPA) and State of Illinois Lead Safe Practices. New Prairie has been a certified Company in Lead Renovation, Repair and Painting (RRP) since 2010.
Throughout the project, our staff will coordinate with our subcontractors and will arrange for necessary City inspections, and for materials deliveries.
Step 8: Project Completion
After all final inspections and the project is complete, New Prairie will remove all dust mitigation, floor protection, equipment and tools, and will perform general clean-up of work areas. Our goal is to have our clients' concerns and questions addressed prior to this point. However, we always encourage our clients to contact us, as soon as possible, should they discover anything that still needs to be addressed.
Shortly after the job is complete, a final invoice along with a short survey, will be sent to you.
Our Process for Solar Panel Installation
If you are interested specifically in solar panel installation, visit our solar website to learn about the process and get a Free Solar Savings Report: