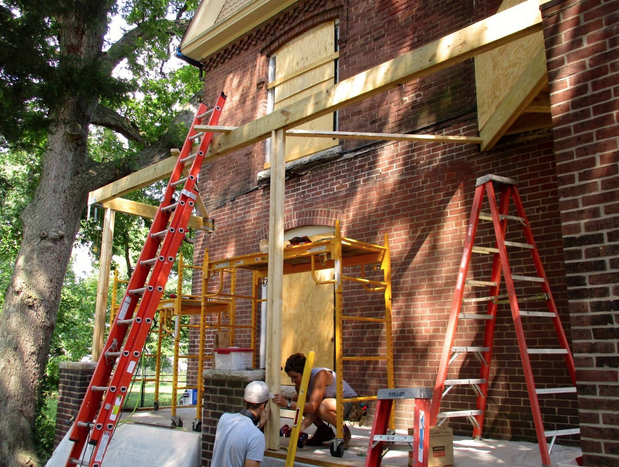 How do I request an estimate or ask a question?
Visit our contact page to find all of our direct contact information and request an estimate via the form.
Get your Free Solar Savings Report here.
For fun pictures, interesting links, and updates, Like Us on Facebook.
What are your service areas?
For Construction and Remodeling projects:
Our service area for construction and remodeling projects includes Champaign County and Monticello, but if you have a special project that is outside of this service area, we would be happy to discuss the possibility of working in your location.
For Solar Projects:
Our service area for solar projects in Central Illinois include these counties: Champaign, Coles, DeWitt, Douglas, Ford, Iroquois, Livingston, Macon, McLean, Moultrie, Piatt, and Vermillion.
What happens when I request an estimate?
When you contact New Prairie Construction for an estimate our office manager will return your call and/or email promptly to set up a site visit appointment with our estimator(s). If appropriate, they may bring one or more subcontractors with them. During the site visit, our estimator(s) will listen carefully to your goals and ideas. After the site assessment, there may be some back and forth discussion with you, before they can prepare either a ballpark estimate or detailed proposal for you.
After I sign the proposal, when will work begin?
When our bid estimators meet with you they can give you a general idea of our current schedule. As soon as the proposal is approved, the pre-project checklist, and the materials checklist are completed, New Prairie can schedule your project for our next available time. Outdoor projects are generally scheduled for spring or summer into the fall.
If your project is urgent (such as a leak) we will do our best to schedule promptly. If you have a smaller project, it can sometimes be "slipped in" when weather or other variables free our crew up for a day or two.
How long will my project take?
It depends on the size of the project. But once work begins, our goal is to keep our employees and/or subcontractors on the job daily, until your project is done. Throughout the process, we will communicate regularly with you to ensure that your schedules are respected and that your needs are addressed.
How dusty will my living space be during the project?
In most cases, homeowners remain in their homes while we complete their projects. Remodeling and construction are messy, especially when there is significant demolition involved. We respect your living space, and therefore contain dust, dirt, and noise as much as possible. We provide protection for areas that will be walked through, and isolate the work area where we can.
I have an older home, and I'm unsure if I have lead paint. Will this be an issue during my remodel?
If your home is older than 1978, it must be assumed that there is lead present. We follow all EPA lead abatement guidelines and procedures to keep our workers and customers safe from the hazards of lead dust. To protect our own health and the health of their customers, we became an RRP (Renovation, Repair and Painting) certified in 2010, and continue to keep our employees current in their education and certifications.
See more about our lead-safe remodeling practices on this page, and learn about the EPA guidelines.
I'm considering using environmentally-friendly products for my next home improvement project. Can you help with this?
Yes! Over the years, we've used many green building products — clay paints, bamboo and cork flooring, reclaimed slate countertops, citrus solvents, and straw bales, to name just a few. New products come on the market every day, and we try to keep abreast of the highest performing, most reliable ones.
Are your subcontractors insured and reliable?
New Prairie's carpenters have expertise in many areas, but as a general contractor, we also employ a team of insured subcontractors from the Champaign – Urbana area. These include electricians, plumbers, masons, and roofers. Our professional relationships are of long standing, and we stand by our subcontractor work as we do our own.
Find out more by visiting our other informational pages:
Energy Efficiency & Insulation
Any other questions? Don't hesitate to contact us!