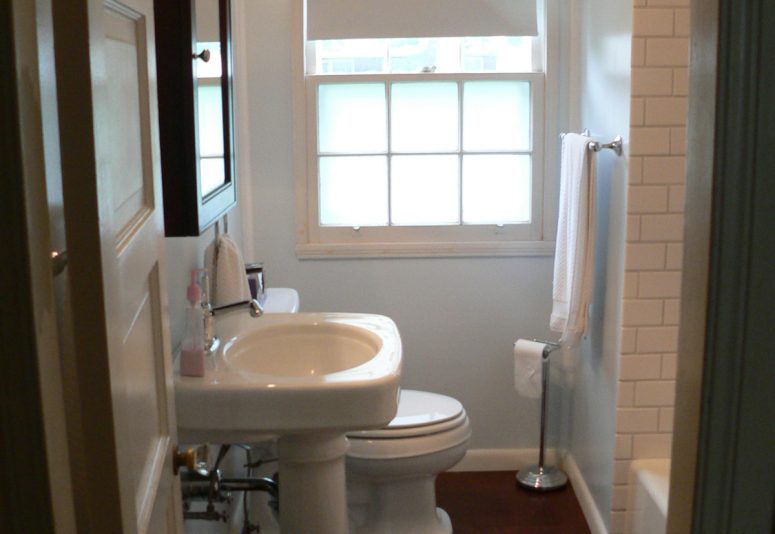 National Home Bathroom Remodel
Champaign-Urbana area has numerous examples of "National Homes", which are pre-fabricated, post-war houses manufactured in the 1940s and '50s. They present special challenges for the remodeler, as their construction is not standard 2×4 framing. New Prairie has worked in many of these homes.
This total gut, hall bathroom remodel included built-in shampoo and soap niches, running bond subway tiles, classic porcelain and cast iron plumbing fixtures and sustainable, cork flooring sealed with an environmentally-friendly finish.
Tell us about your project