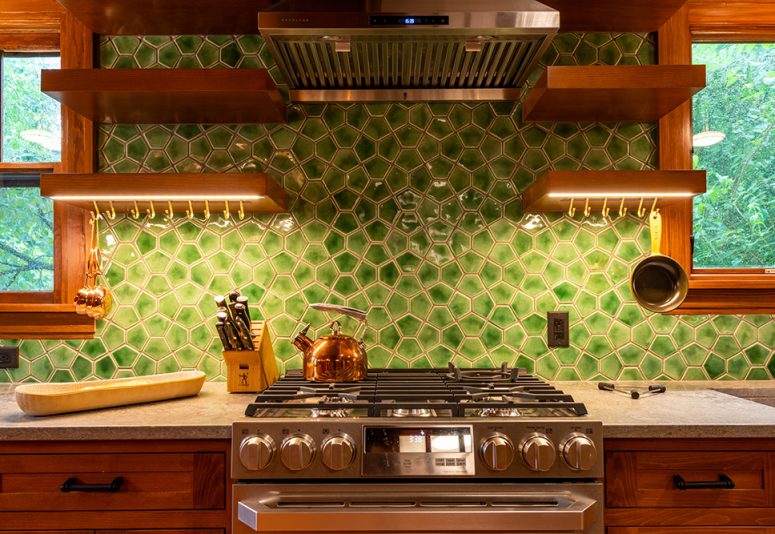 Craftsman Kitchen with Handmade Tile Backsplash and Custom Cabinets
A symphony of carefully considered details truly makes experiencing this kitchen an elevating one.
The team at Wenger Woodcraft made it a breeze to match the original built-in cabinets that remain a feature of the breakfast nook. For the crowning jewel, the ceramicists at Lea Nigel Studios handmade and hand glazed the jade green backsplash tiles that compliment the warm wood tones of the cabinets.  The minimalist cabinet hardware, illuminated by the modern, programmable LED light fixtures, gives a fresh face to this period remodel.
Tell us about your project